Dr Sonali Rehil is an experienced Board Certified Orthodontist, deeply rooted in the San Fernando Valley where she was born and raised. She is dedicated to transforming smiles and has helped countless patients of all age groups achieve beautiful, healthy, and confident smiles.
Having undergone extensive orthodontic treatment during her teenage years which greatly changed her self-confidence and shaped her personality, she developed a deep appreciation for the art and precision involved in crafting a unique and beautiful smile that is tailor made to every patient. Seeing first hand the impact of Orthodontic treatment inspired her to be devoted to becoming an orthodontist at a very young age. Now, as an Orthodontist, she strives to treat each patient with kindness and respect, while giving them a fun, positive, comfortable, and unforgettable experience.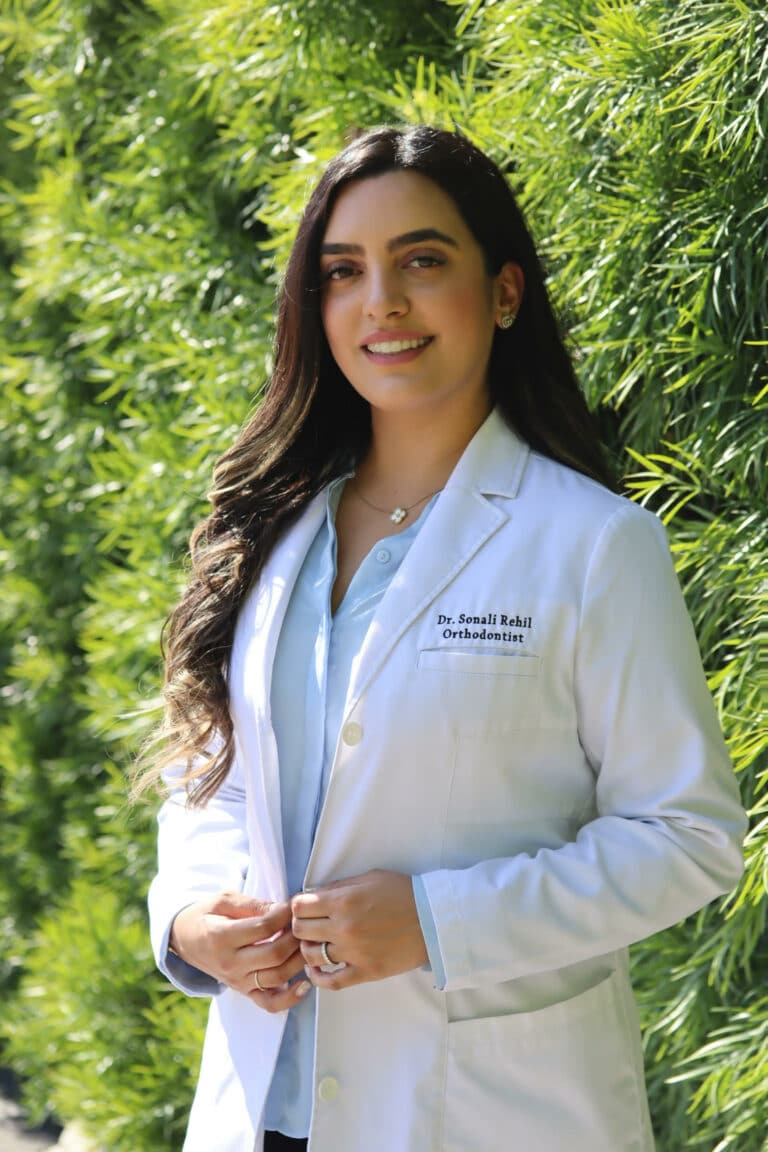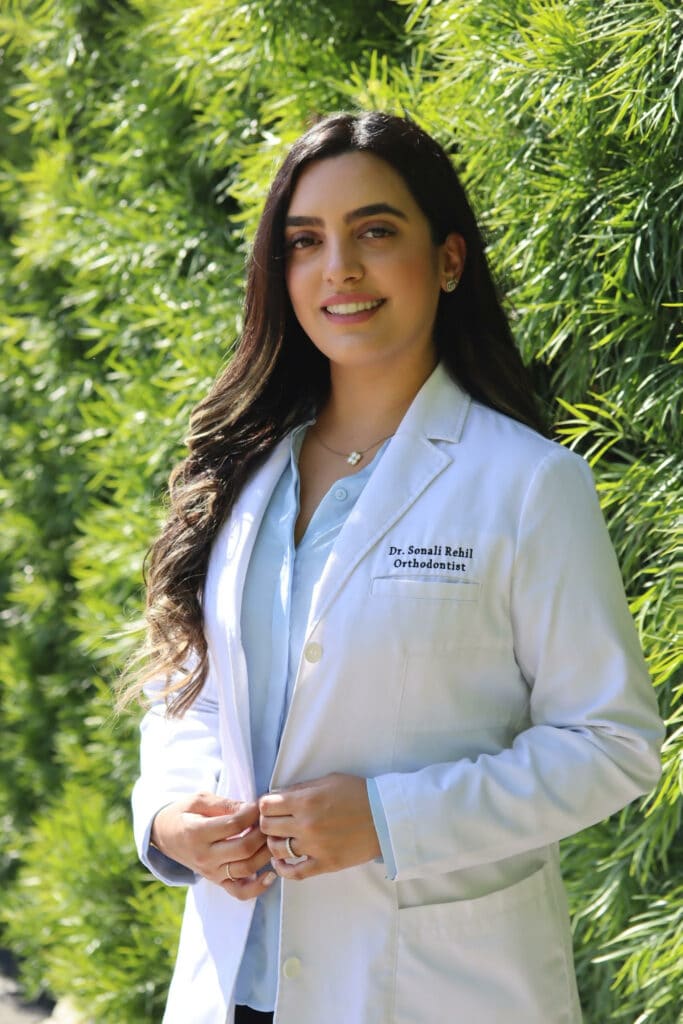 Dr. Rehil earned her Doctorate of Dental Surgery from the UCLA School Of Dentistry, where she received honors in several disciplines. She then pursued her true passion in dentistry- Orthodontics and completed her three-year post graduate residency program in Orthodontics and Dentofacial Orthopedics from Roseman University of Health Sciences, while simultaneously earning a Masters in Business Administration (MBA). Shortly after, she earned her board certification by the American Board of Orthodontics. 
Dr Rehil is passionate about staying up-to-date with the latest advancements in Orthodontic treatment and technology. Her published research focuses on the digital workflows involved in 3D printing of clear aligners, shedding light on innovative techniques that have revolutionized orthodontic treatment. Moreover, she has had the honor of being one of the top Invisalign providers in the area, and one of the few to offer Invisalign First Phase I technology.
Outside of the office, Dr. Rehil enjoys being on the beach, loves cooking, travel, painting, and music, and exploring all that Los Angeles has to offer. Her husband, Dr. Sameer Jain, is a Board Certified Endodontist and is the founder of Woodland Hills Endodontics. They are both looking forward to serving the community of Southern California.